Cakes
Sweet baby Cakes was rescue-only because of Breed Specific Legislation (BSL) in PG county. But now she has the chance to find her very own furever family! Cakes is 2 year old American Staffordshire Terrier Mix weighing about 35 pounds. She is a beautiful girl with one blue and one brown eye. But her personality is just as beautiful as her looks.
EVERYONE LOVES CAKES; people and dogs alike!
Cakes is friendly, playful, and does well interacting and walking with other dogs – though she does like to be in front! She has two besites, Pee Wee and Solo who she usually gets one-on-one time with each day. They run, and tumble, and chase each other in the yard till the splash into the wading pool … the FUN has just begun!
Cakes is a pretty girl with a little tom-girl in her heart! Best of all, though, is that she showers her people with lovely kisses. Who wouldn't want that?! 💜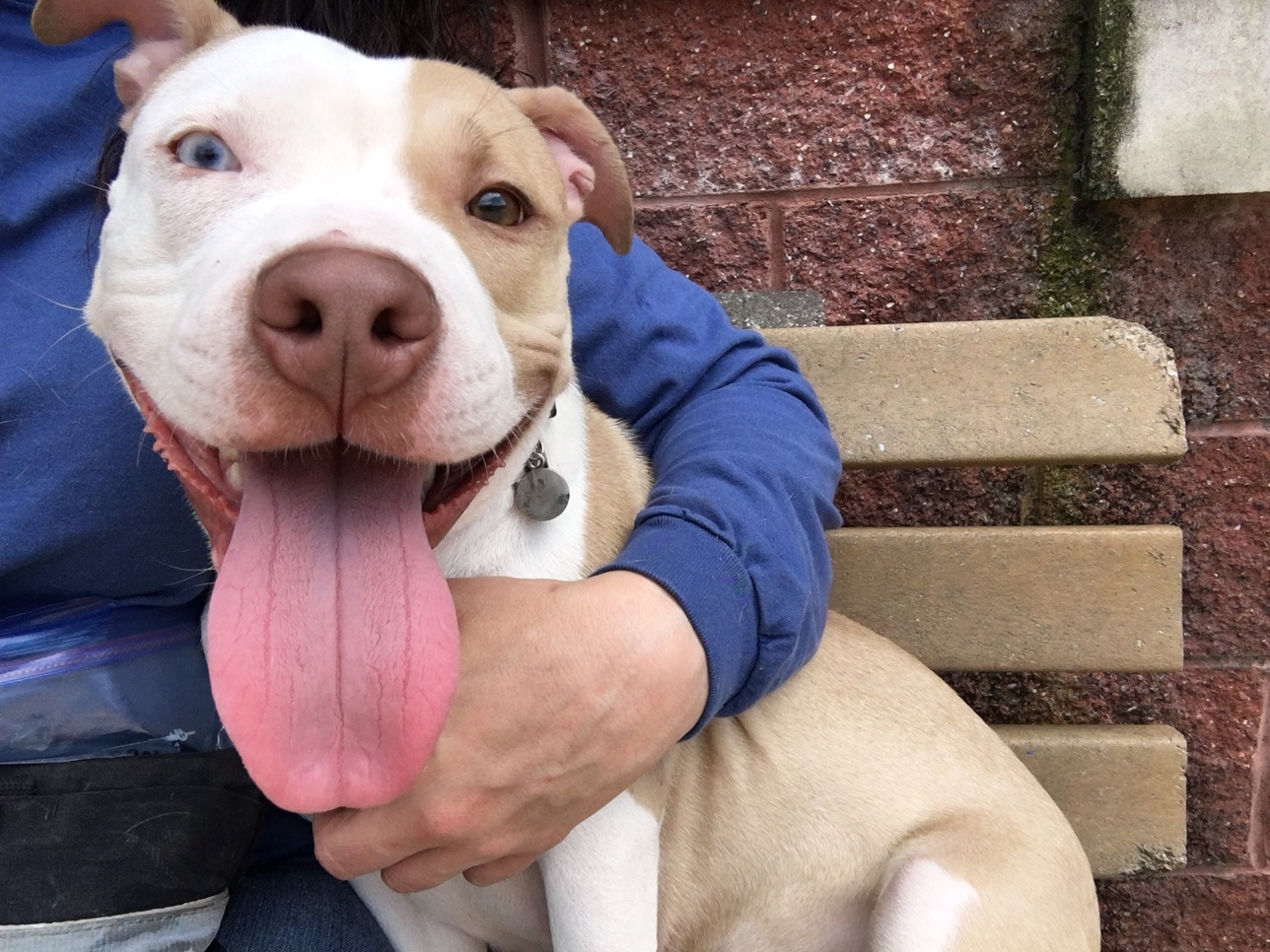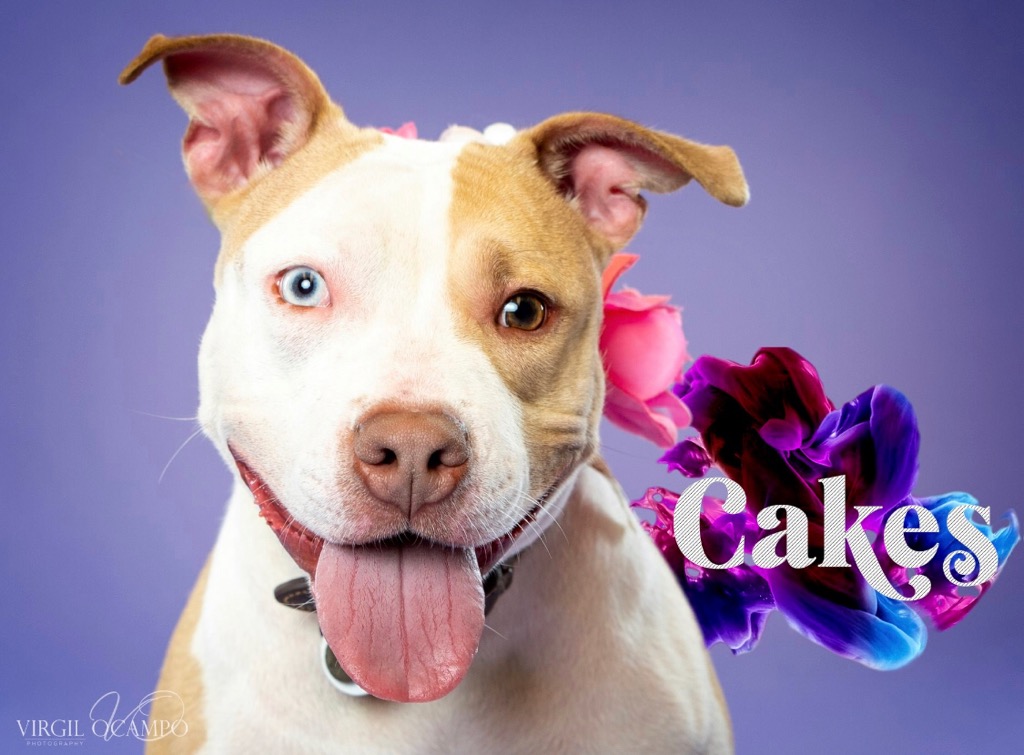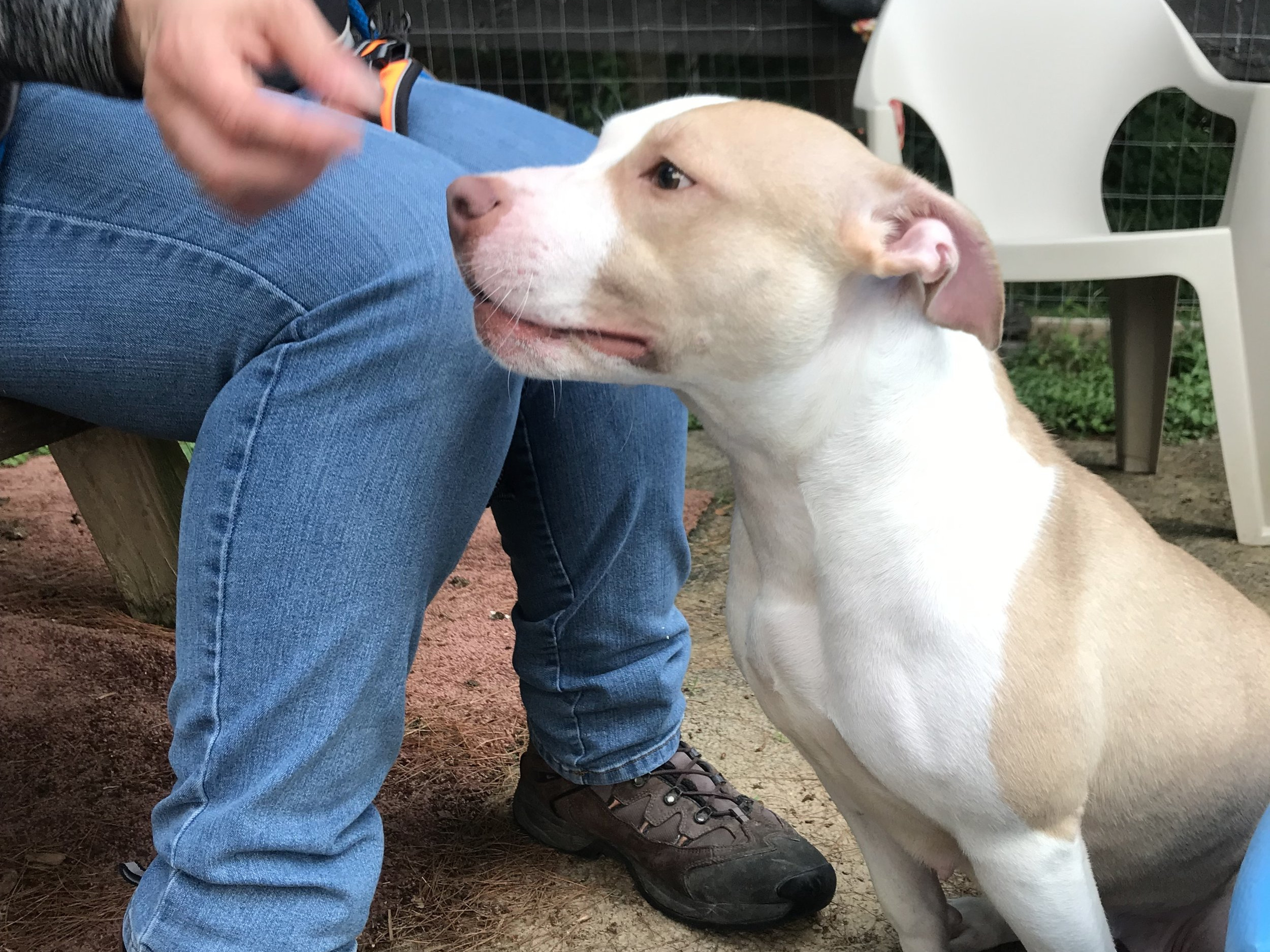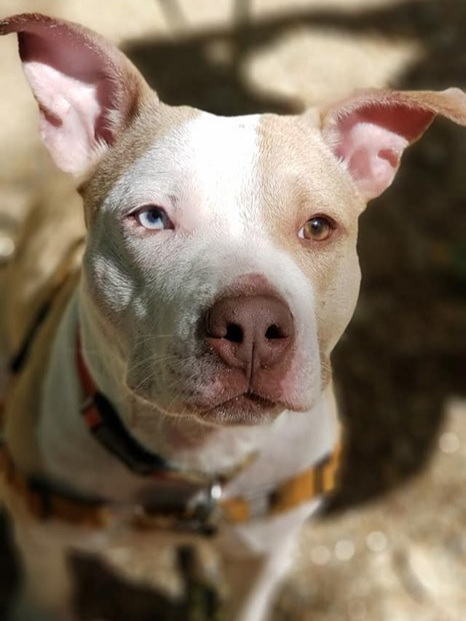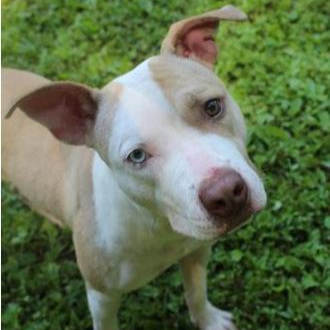 Cakes is a spayed female with up to date vaccinations. She would be good in a home with children and other dogs.