"Handsome Harley," as we like to call him, is a 3 year old bundle of happiness. He is 3/4 American Staffordshire Terrier, and 1/4 Bulldog mix. He has never met a person that he doesn't like! He is an exceptionally quick learner and tends to be a quiet boy.
Harley enjoys exercise – playing with toys and running around the yard. Tennis balls are his favorite! He enjoys his walks along side other dogs and with his people, and he will do anything for a car ride!! He is attentive and smart, wants to please, and knows basic training commands.
Harley is a happy pup who will sit on your lap, give you kisses, and be your best friend. He really likes being up on things – sofa, bed, ... you! He adores being held and cuddled, and really wants human-connection; a total lovebug ♥
Harley is an all around volunteer favorite, so we know he will find that perfect person or family who will love him as much as we do!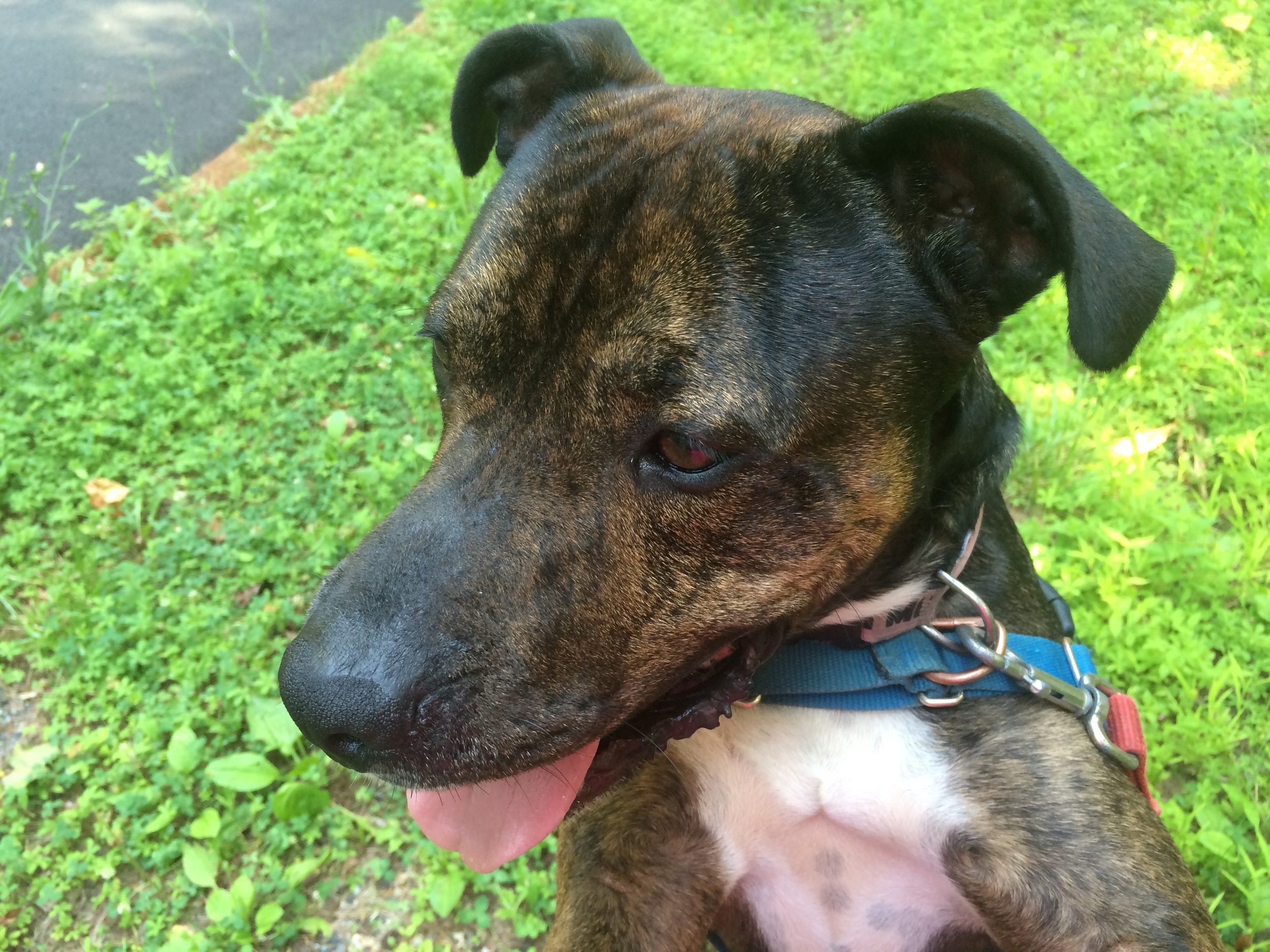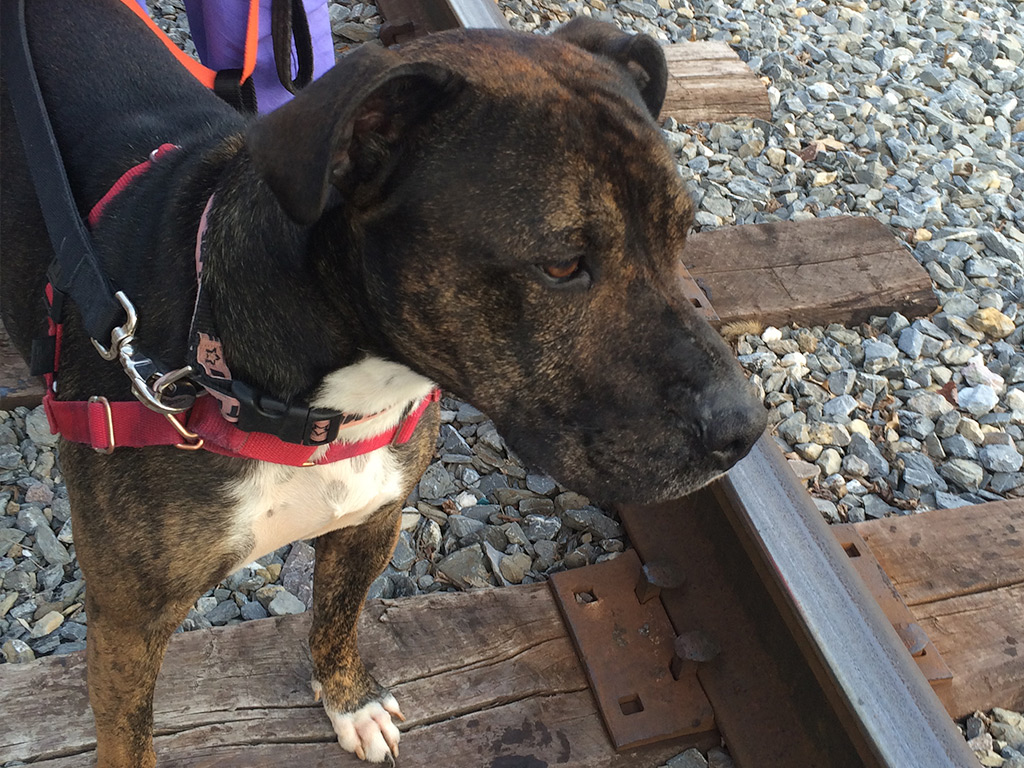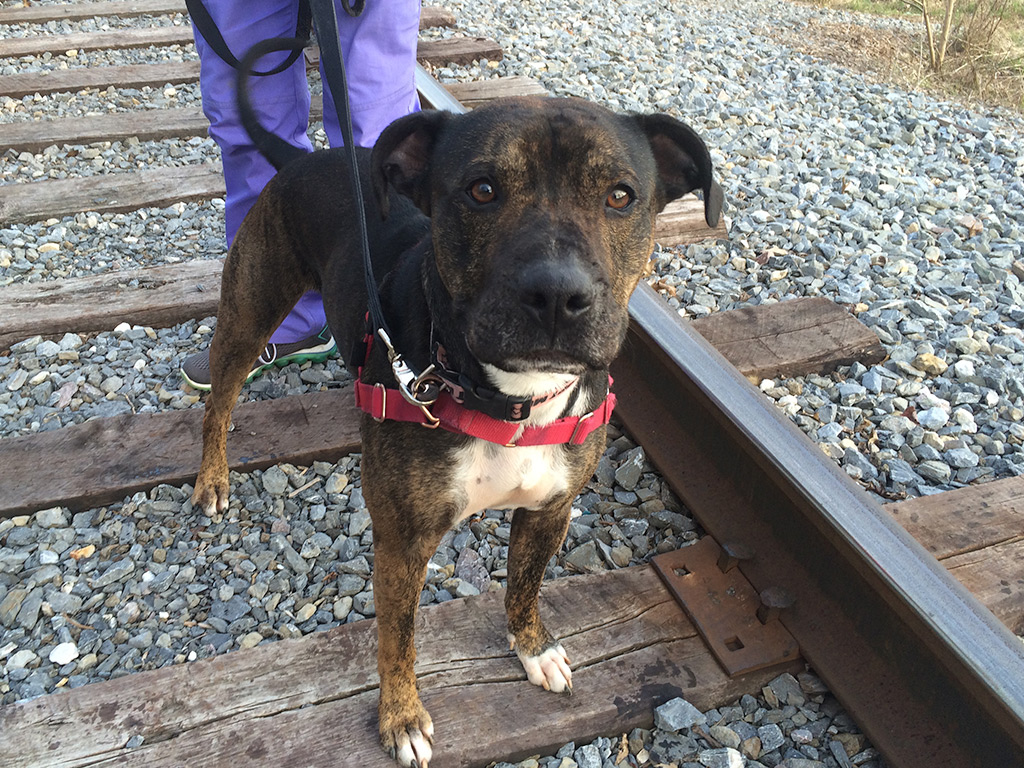 Through no fault of his own (as Harley has been nothing but fun to walk, super-friendly, and a true charmer at the kennel), he has been with the rescue for some time now – as we sadly find with many brindle dogs...they are passed over too quickly because of their dark coloring and markings.
As fall and festive seasons are approaching quickly we are hoping Harley will be enjoying the comforts of a home very soon!
Even if you can't foster or adopt Harley, please SHARE his video with your family and friends so that folks can see how lovable he is! Not only does he love his people, and is a very handsome boy...he seems to enjoy the company of certain dogs at the kennel when walking... with proper introduction and a "love at first site" meeting- he may be a wonderful companion to another dog! Come and meet him in Reisterstown!! He has been waiting so patiently for his furever home!